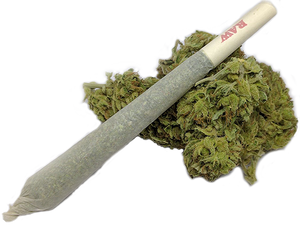 Our organic hemp is naturally rich in phytocannabinoids, and very high in cannabidiol (CBD). The unique strain is grown exclusively on organic registered industrial hemp farms. Each flowering female bud is hand trimmed and dried in natural sunlight. Our registered industrial hemp contains absolutely no pesticides or heavy metals and is grown in full organic compliance.
The hemp cigarettes are rolled on a top of the line machine and is identical to a normal cigarette such as a Marlboro or Camel. Inside each tightly rolled cigarette is the highest quality phytocannabinoid rich hemp containing a full spectrum of cannabinoids such as CBD, CBG, CBN, CBC, and terpenes. Slow burning and fast acting is how we would characterize the experience.
​​Our organic hemp CBD cigarettes are sourced from Colorado and available in bulk and wholesale and can also be private label manufactured. We can print your brand or logo on each cigarette and box them however you like. Contact us today to learn more about the best hemp CBD cigarettes available in the world.
Derived from Organically Cultivated Industrial Hemp
All Natural, Non-GMO
Bulk Packed Wihite Label or Private Label Finished Product Available
Contains 4 grams of natural CBD hemp
THC content less than 1%
CBD content greater than 20%